Categories
Recent Posts
Submit Your Recipe!
Have a tasty and healthy recipe you absolutely love? Send us the details and we'll post it on our blog to share with everyone (and we'll be sure to give you credit).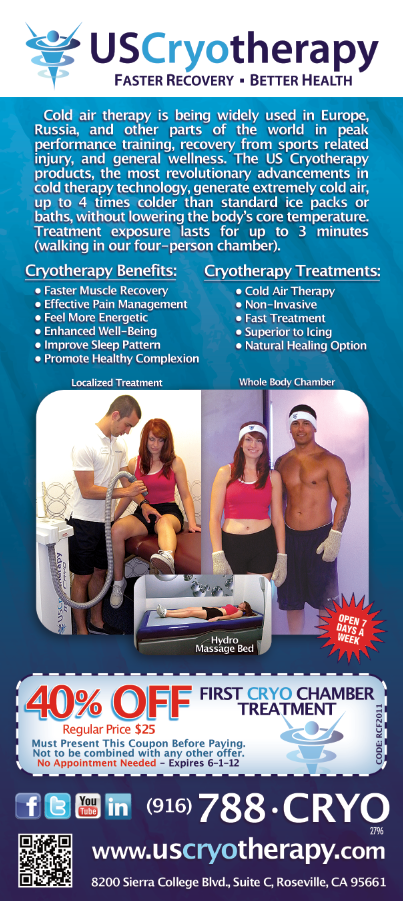 Cold air therapy is being widely used in Europe, Russia and other parts of the world in peak performance training, recovery from sports related injury and general wellness. The US Cryotherapy products, the most revolutionary advancements in cold therapy technology, generate extremely cold air, up to 4 times colder than standard ice packs or baths, without lowering the body's core temperature. Treament exposure lasts for up to 3 minutes (walking in our four-person chamber).
Crytherapy Benefits:
Faster Muscle Recovery
Effective Pain Management
Feel More Energetic
Enhanced Well-Being
Improve Sleep Pattern
Promote Healthy Complexion
Cryotherapy Treatments:
Cold Air Therapy
Non-Invasive
Fast Treatment
Superior to Icing
Natural Healing Option
About the Author – WCN Roseville
West Coast Nutrition Roseville is a health and nutritional supplement store that is committed to helping you gain knowledge about products and lifestyle changes so you can achieve your nutritional goals and live a healthy and active life. We're here to help you... Look Your Best, Feel Your Best and Be Your Best!