Home
›
Diet Tips
›
WEST COAST NUTRITION TAKES #1 AGAIN STYLE MAGAZINE 2015 BEST SUPPLEMENT STORE IN ROSEVILLE
Categories
Recent Posts
Submit Your Recipe!
Have a tasty and healthy recipe you absolutely love? Send us the details and we'll post it on our blog to share with everyone (and we'll be sure to give you credit).
WEST COAST NUTRITION TAKES #1 AGAIN STYLE MAGAZINE 2015 BEST SUPPLEMENT STORE IN ROSEVILLE
Posted by
dianna
in
Diet Tips
| October 18, 2015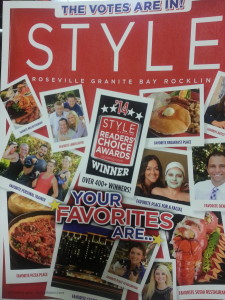 West Coast Nutrition of Roseville want's to say THANK YOU TO EACH AND EVERYONE OF YOU!! You make us so proud of
of what we do.  We are an locally owned business owner's that live in the area for the past 40+ year's, we believe in helping our family, friends to get the best "Supplement" in the area at a reasonable price.  We consider our "Customer's" Family in our store.  If your purchasing a Protein or an Multi Vitamin  makes no difference to us.  We thank each and everyone of you voting for us.  This is such an honor, this is voted by you which makes it so special to us.  We had a dream to become business owner's which would help us give back to the community.  We are so proud that we have been able to do just this.
About the Author – dianna